Last year I was fortunate to be the mother of the Groom, but as a Jeweller, I naturally choose a dress to wear on the big day that didn't distract from the piece of jewellery that I wanted to wear an Opal pendant lent to me by a friend the maker was one of the most influential jewellers of the mid 20th Century, Andrew Grima https://grimajewellery.com/. With this in mind, the choice of the boutique was easy—the Fold of London https://thefoldlhttps://thefoldlondon.com/ who is renowned for elegant and stylish dresses without to much fuss. In the attached photo I am with my youngest son at the wedding. I am wearing the pendant and dress.
A year later, I was honoured to be approached by another Mother of the Groom who naturally like 99.9% of the population first thought had not been to purchase a dress to match jewellery. However, she bought a beautiful dress and hat from that well known Mecca for a lot of special occasion dress hunting ladies Jane Young of Newark https://www.jane-young.co.uk/mother-bride/.The dress is a beautiful Cobalt Blue and Pearl White with a sweetheart neckline. She thought it would be a quick decision but spent two hours with me discussing options for a necklace to match the dress we narrowed it to a choice of three. At first, we considered the possibility of me making a necklace to follow the neckline however we ruled this out as we realised it could end up looking like Costume jewellery as it would inevitably involve a lot of metal be it silver or gold.
I suggested the all-time classic Pearls, and she did try on a beautiful spring of Baroque Pearls that have an excellent lustre and slightly blue hues that did tone with the dress. These did look good, but we decided that a smaller regular round Pearls would complement rather than distract from the dress. I explained that once we determined the exact size of Pearl required I could obtain them and then have them strung on to a clasp that could be plain or an elegant clasp that could be worn as a feature at the front.
The second option was a Hydrangea necklace or pendant after all the wedding was going to take place in a beautiful Country Church and reception in the grounds of a Country House so after all flowers do have that lovely outdoor Country look.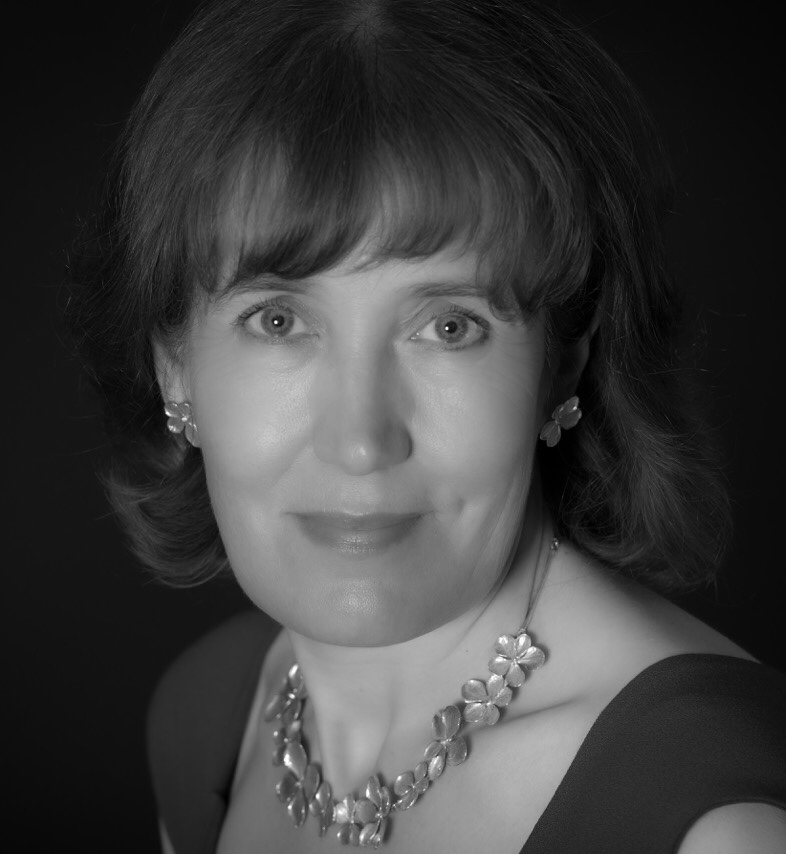 Me wearing Hydrangea necklace
Option three very special faceted graduated briolette pale blue Chaldancy beads. These I purchased them from my favourite gemstone dealer in Hatton Garden, London. This gemstone dealer specialises in the really top grade and rare stones. When I viewed his stock, these stood out on the velvet-lined draws so much that I could not resist I have never seen Chaldancy in this cut with such perfect colour before. This necklace is one that while sparkling is undoubtedly not bling, it just catches the light and will leave people wondering what it is made of as I doubt they will have seen anything like it before.
A decision was made, but I am not allowed to tell, and the mother of the Groom is determined to keep all details of her outfit secret.