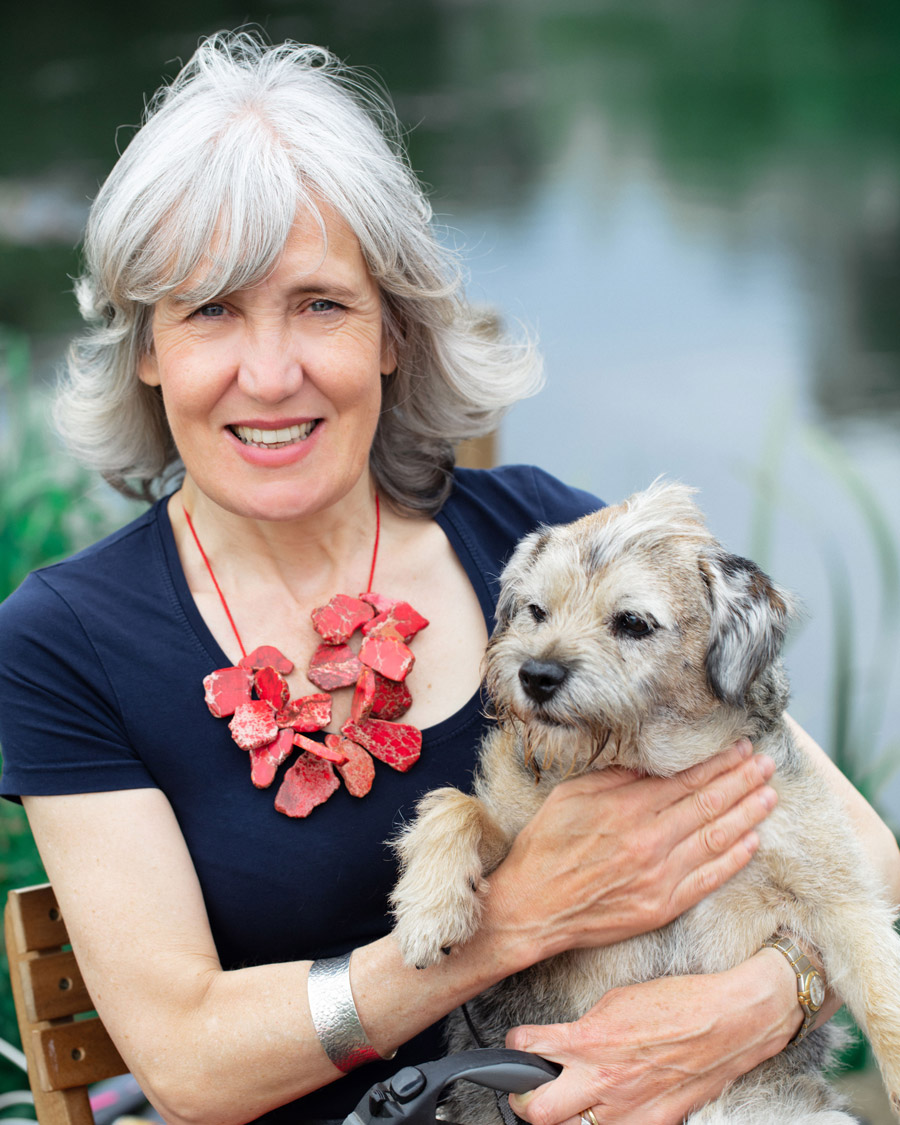 ABOUT JANE ORTON
Hello and welcome to my Jewellery Store
Jewellery is my passion
There is nothing I love more than losing myself for days at my bench. 
The view from my workshop window over the beautiful Derbyshire countryside offers an infinite source of inspiration for my work, as do my travels and long walks on beaches with my family.
I use traditional jewellery making skills, and my work is contemporary with traditional accents. From American oak acorn cups found on a visit to Elephant Rock State Park, Missouri to Cholla Wood to Mexican coral, my pieces are bold, distinctive and inspired by nature. 
I turned to silversmithing and jewellery as a second career because I could not go to art college when I left school. Those around me said that if I did art, I would 'turn out like' Aunt Norah, who was 'wayward' and wore brightly coloured tights. 
I was 15 when my beloved mother passed away and spent a good deal of time with Aunt Norah after that. An art lecturer and silversmithing hobbyist, I relished polishing her silver, bending wire, and playing with her tumbled polish stone collection during the school holidays. That's where my love affair with jewellery began. 
Aunt Norah's spirit is in my creativity, imagination and ability to see the world. She taught me to look up at buildings and architectural details. She had a mind all of her own and loved to challenge the norms of the 1950s and 1960s. I'm eternally grateful for her influence – and these days it's me wearing the brightly coloured tights!
As my children grew up and flew the nest, I found myself with more time to hone my craft. I've studied jewellery-making and design all over the UK, including at the world-renowned Birmingham School of jewellery. I still learn something new every day. 
My jewellery is brought to life by the people who wear it. The second woman ever to be UK Prime Minister, Teresa May, has worn my pieces for several high profile appearances, including her emotional resignation speech outside Number 10.
Treasured artisanal silversmithing processes are becoming endangered, and I'm passionate about keeping them alive. I love the slight imperfections we invite when we make jewellery by hand — each piece with a story and unique charm, ready to collect new memories with its owner.